GET AMAZON Fire HD 8″ Kids Pro Tablet (2021) – 32 GB at the best price in Nairobi,Kenya from Javytech Technologies.
AMAZON Fire HD 8″ Kids Pro in Kenya
The AMAZON Fire HD 8″ Kids Pro Tablet (2021) – 32 GB Price in Kenya is Ksh. 16,999.Made for kids. Great for the entire family.The ideal tablet for schoolchildren, the Amazon Fire HD 8″ Kids Pro Tablet is specifically built for small hands with a Kid-proof case. This full-featured tablet has built-in parental controls, allowing the children to explore, learn and have fun with safe boundaries in place.The slim yet resilient rubber casing keeps the tablet safe from bumps and bangs, so you can relax knowing that if it's dropped it'll be fine. And with a 2 year guarantee – you won't have to worry about a thing.Amazon Kids+The kids can enjoy a free one year subscription to Amazon Kids+, which lets them access thousands of books, movies, TV shows, educational apps and games.
Exploring and learning safely
The Fire Kids Pro has a customisable home screen, allowing children to make it their own. They can request free or paid content from the digital store, that goes straight to parents for approval. They can browse the web with built-in filter and parent controls, or video-call their friends and family.
In the Parent Dashboard, you'll be able to see the time your kids spend on each app or website, as well as set screen time limits or education goals.
The power of Amazon Fire 8
This kids edition of Amazon's popular Fire HD 8 tablet packs all of the great features into a kid friendly package. There's an 8″ screen, up to 12 hours of battery life and 32 GB of storage space. And if that's not enough, you can add a microSD card for up to 1 TB of extra storage. That's loads of space for more books, movies and apps.
More from AMAZON
New: Fire HD 8 Kids Pro tablet | for ages 6-12 | 8″ HD, 32 GB | Sky Blue Kid-Friendly Case
School-age children will enjoy a 1-year subscription to Amazon Kids+ that unlocks thousands of apps, games, books, videos, songs and Audible audiobooks. They'll find educational content from National Geographic, KeyStageFun, Collins Big Cat and more.
In addition to Kids+ content, Kids Pro tablets include access to a digital store. Children can request apps, while parents approve purchases and downloads.
The web browser comes with built-in controls designed to help filter out inappropriate sites and let parents add or block specific websites at any time.
Stay in touch: children can make voice and video calls and send announcements over Wi-Fi to approved contacts with an Alexa-enabled device or the Alexa app (coming soon).
Features a quad-core processor, 2 GB of RAM, 8 HD display, dual cameras, USB-C (2.0) port and up to 1 TB of expandable storage.
Built to keep up with children
A high-performance tablet for school-age children
Features a quad-core processor, 2 GB of RAM, vibrant 8″ HD display, dual cameras, USB-C (2.0) port, up to 1 TB of expandable storage and 1 year of Amazon Kids+.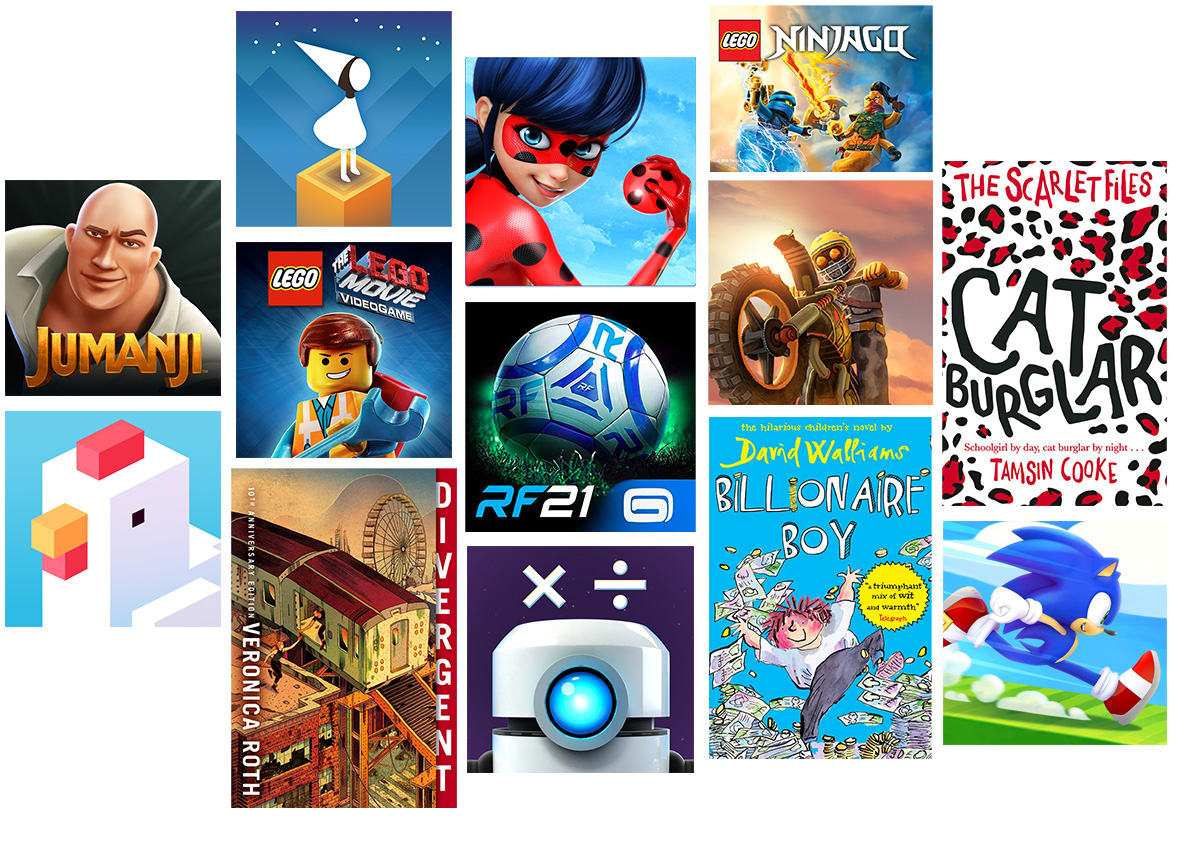 Loaded with content for school-age children
They'll find their favourites
Amazon Kids+ is an all-in-one subscription packed with fun and educational content from Disney, Harry Potter, Lego, National Geographic and more.
So much to explore
Hand-curated and age-appropriate, it includes thousands of popular apps, games, videos, books and Audible audiobooks.
Add more to the mix
Children can request more content from the digital store, such as Netflix, Roblox, Minecraft or Zoom. Parents can approve the purchases and downloads, as well as give access to more content.
Let them explore—with limits
Parents are always in control
Access easy-to-use controls in the Parent Dashboard via the Amazon Kids app or website to set limits and educational goals, view usage history and enable access to voice and video calling, the digital store and web browser.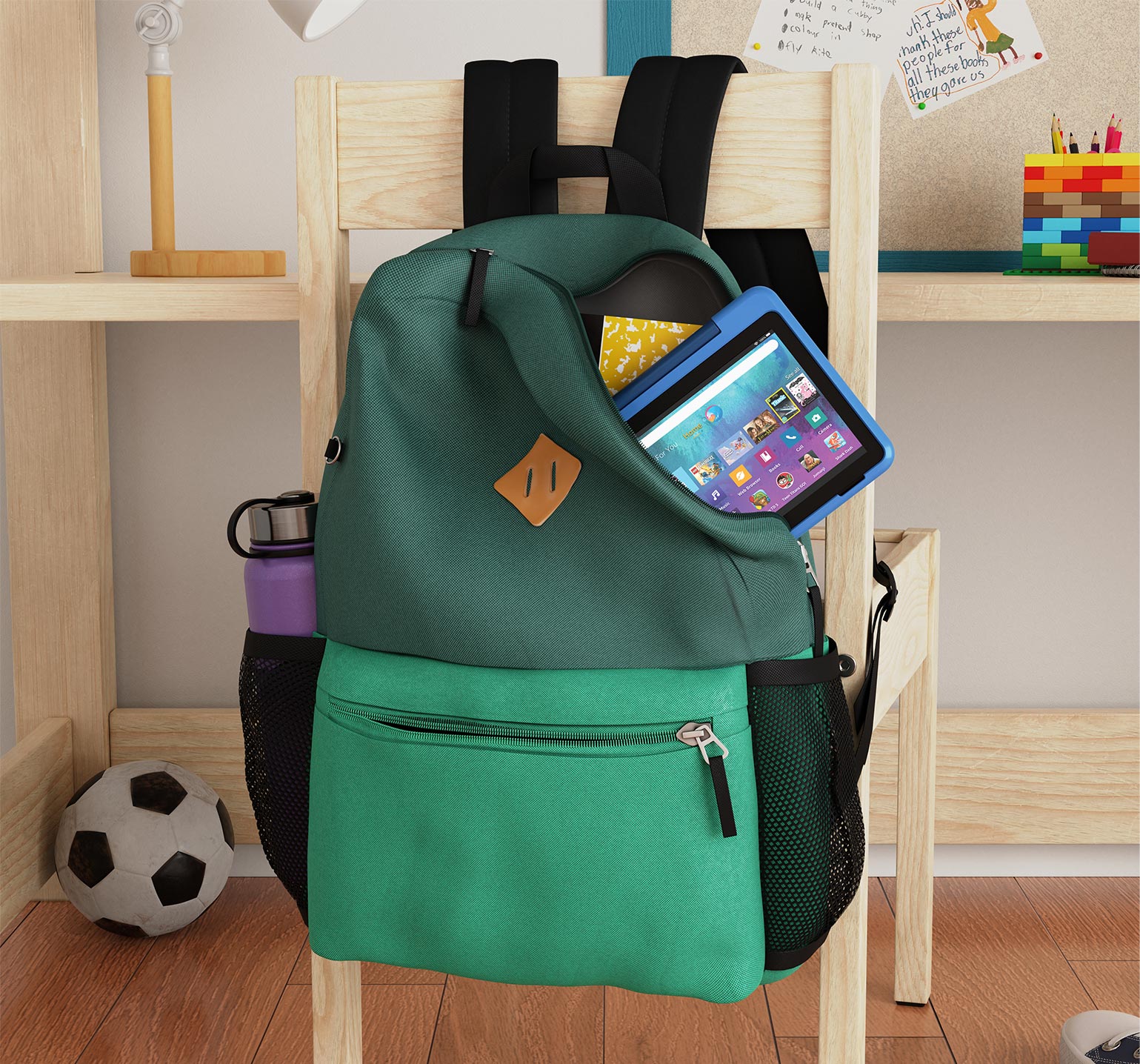 Ready for real life
We designed the slim Kid-Friendly Case to protect against drops and bumps, and gave it an adjustable stand so children can go hands free.
Every day is an Earth Day
You don't have to be an environmental scientist to make sustainable choices. We integrated sustainability in the design of this tablet. Here's how: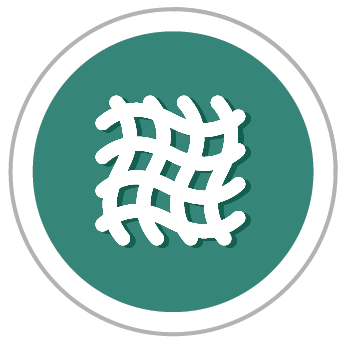 Materials
20% post-consumer recycled
plastics in the case.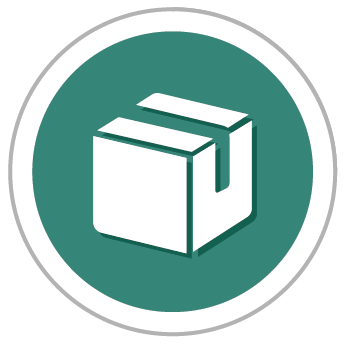 Device Packaging
96% of this device's packaging is made of wood-fibre-based materials from responsibly managed forests or recycled sources.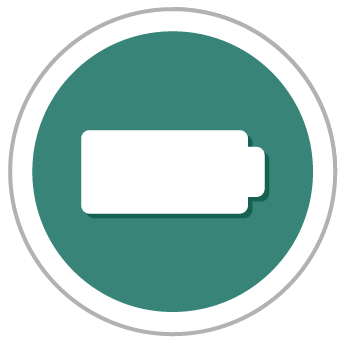 Energy Efficiency
This product was designed for improved energy efficiency, earning the ENERGY STAR certification.
Enjoy this device with up to 12 hours of battery life.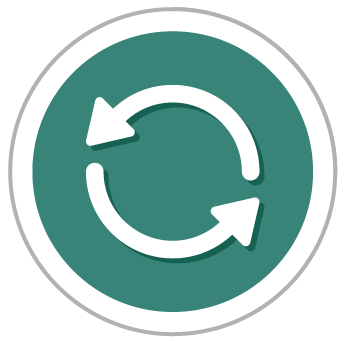 Part with Purpose
There may come a time when you want to trade in or recycle your device. Explore options with Amazon Second Chance.