Shure SM58 Price in Kenya
The Shure SM58 Price in Kenya is Ksh 25,999. Classic, legendary, and in demand, the Shure SM58 remains one of the most identifiable vocal microphones, relied on by live engineers, houses of worship, and singers throughout the world. It's built to sound great and live long, thanks to tour-worthy ruggedness and sensible appointments including internal shock absorption, a built-in pop filter, and a capsule that keeps stage noise at bay. Day after day, the SM58 earns its reputation on big stages, in home studios, and everywhere in between. Buy Shure SM58 online at best price in Kenya at Javytech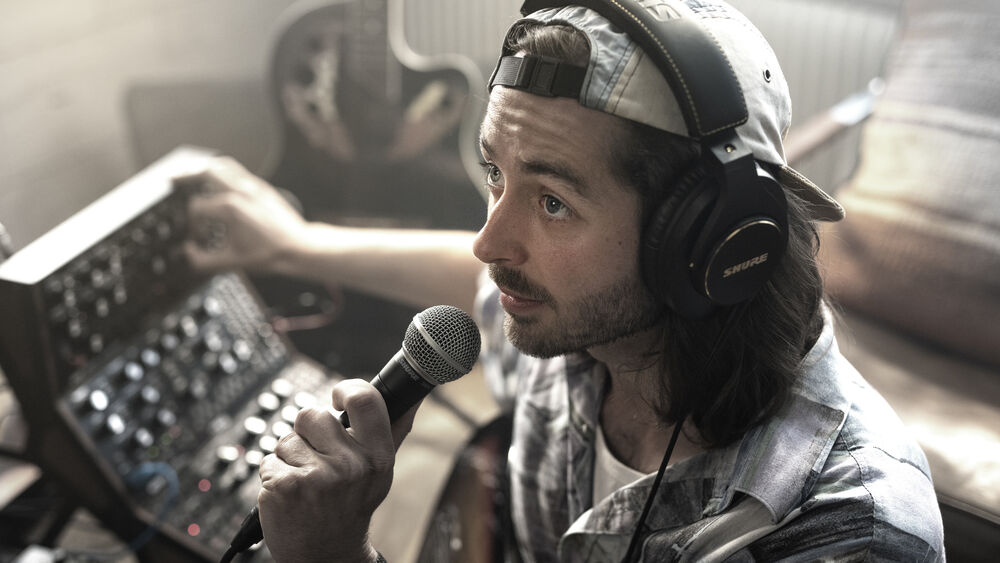 With a midrange bump and a natural bass roll-off, the SM58 delivers a tone that's tailored for vocal clarity. Bring the mic up close for a full, warm, and bass-rich presence, or pull it back to get a more natural sound with reduced low frequencies and minimal "s" sounds.
Point the SM58 toward your source and away from unwanted sound; its cardioid polar pattern rejects much of what's behind it, significantly lowering the amount of stage bleed, monitor mix, or background noise that gets picked up by the mic.
Leave Handling Noise Behind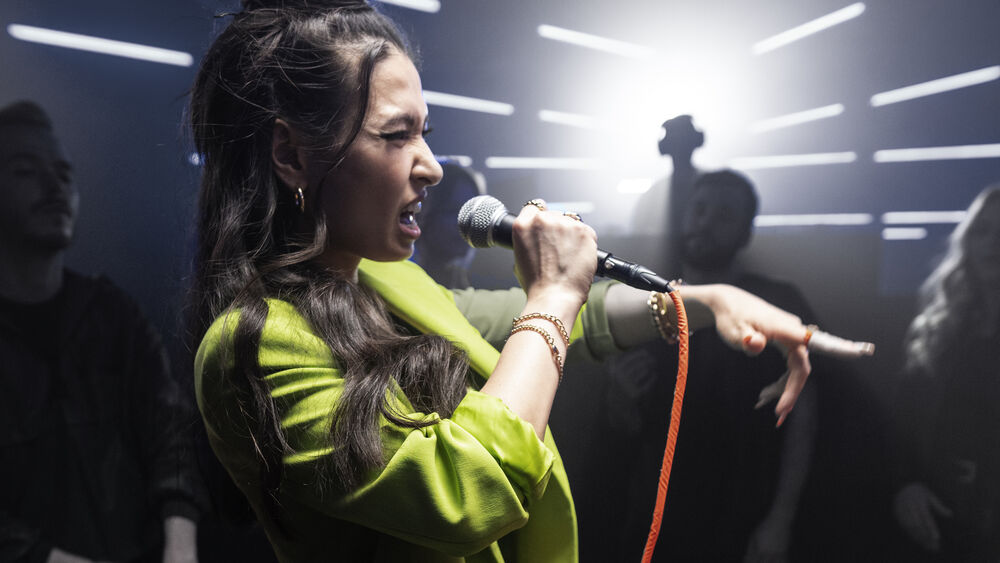 A pneumatic shockmount system in the SM58 absorbs vibrations to keep your sound clean and free of handling noise. This lets presenters and singers confidently hold the mic while speaking and performing, knowing that their voice is coming through prominently.
Built into the SM58 is a pop filter, which helps control wind and breath noise without requiring an external pop screen. Of course, external windscreens are available should you choose to accessorize your SM58.
Enamel-coated metal construction and a steel-mesh grille make the SM58 highly resistant to wear, abuse, and the challenging conditions of live events.
Dynamic capsule needs no phantom power
Balanced XLR 3-pin output jack for connection to a stage box, mic preamp, mixer, or audio interface
Break-resistant microphone clip rotates 180 degrees to ensure easy positioning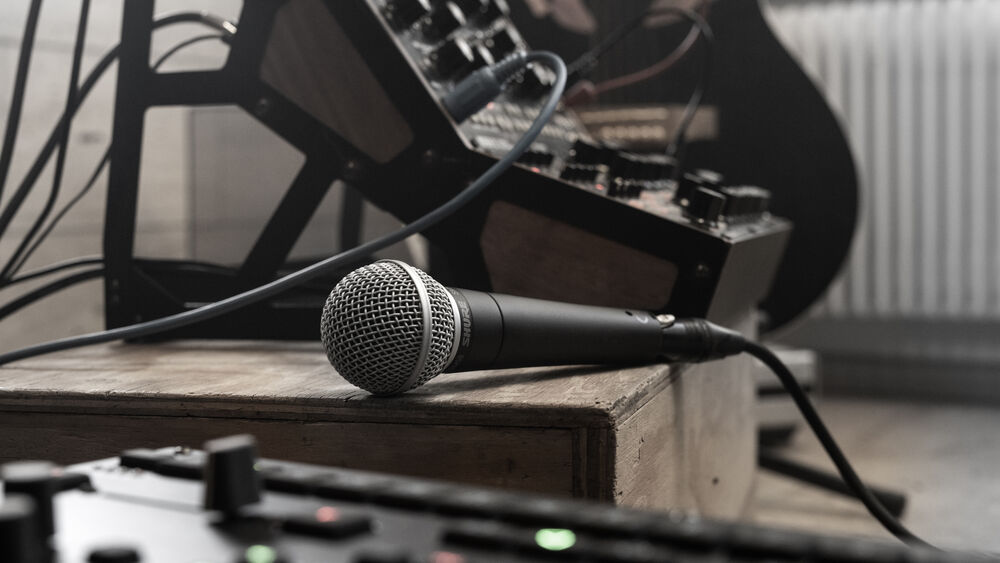 UPC: 042406051293
Kopul Premium Performance 3000 Series Neutrik XLR Male to XLR Female Microphone Cable (20′, Black)
The black Kopul Premium Performance 3000 Series XLR Male to XLR Female Microphone Cable (20′) is designed to be an extremely quiet and flexible cable that is ideal for the most demanding live sound and performance applications. The cable is engineered to be durable and provide protection against EMI, RFI, and static noise. While the cable's color-coding affords the ability to quickly differentiate between multiple connections on stage, it provides a pleasant aesthetic quality at the same time.
Premium Performance 3000 Series cables are made from 24-AWG OFC copper wire that's wrapped with PE insulation and a conductive PVC inner shield. A cotton-yarn inner layer helps reduce electrostatic and microphonic noise. The 95% dual-spiral shielding makes the cable resistant to EMI and RFI noise. The Neutrik XX silver connectors provide a high level of connectivity, and all the solder connections are shrink-wrapped for protection.
95% dual-spiral shielding offers protection from EMI and RFI noise
Twin conductive PVC inner shielding provides 100% coverage of the core conductor. It helps keep the cable's signal from radiating and affecting nearby cables and helps prevents external EMI from penetrating to the cable's core
24-AWG oxygen-free stranded copper inner core provides the best possible conductivity
Cotton yarn reduces electrostatic and microphonic noise
All solder points shrink-wrapped for protection
Neutrik XX silver connectors offer high conductivity
Caged type contact and improved ground contact