Sony WH-CH720N NC Price in Kenya
The Sony WH-CH720N NC  Price in Kenya is Ksh 13,500. Experience the convenience of adaptive noise canceling and fantastic audio on the go with the WH-CH720N Wireless Headphones from Sony, a pair of surprisingly lightweight over-ear closed-back headphones with powerful 30mm dynamic drivers for realistic sound reproduction. These swiveling headphones sport dual beamforming microphones for crystal-clear  calls in any environment and support voice-command control via Siri or Google Assistant.
Bluetooth 5.2 is onboard for easy pairing with devices and supports a range of useful features such as Google Fast Pair, allowing you to find your missing headphones by sound, and multipoint connections for pairing up to two devices. The integrated V1 processor, built-in compatibility with Sony's Headphones Connect app, and 360 Reality Audio technology allow you to enjoy an incredibly immersive and highly personalized listening experience that suits your individual tastes and ear shape. The onboard battery lasts up to 35 hours with a 3.5 hour charge time, and you can get one hour of use out of only a 3-minute fast charge via the included USB-C charging cable.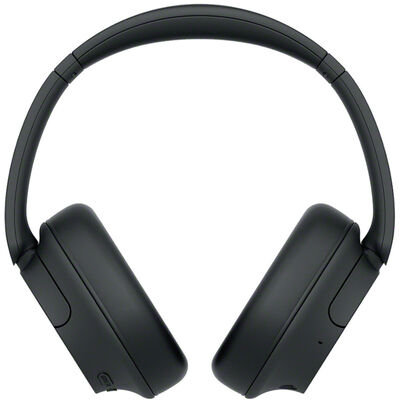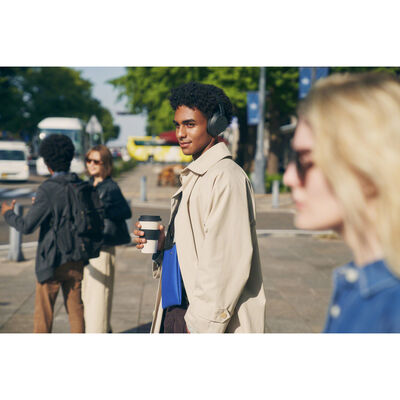 Dual Noise Sensor technology and an integrated Processor V1 take noise canceling to the next level. Now you can shut out the world around you and immerse yourself in the music. You can also adjust the ambient sound across 20 different levels with the Sony Headphones Connect app.
With two microphones in each earcup and Dual Noise Sensor technology to capture ambient sound, you can block outside noise everywhere you go. A newly developed Wind Noise Reduction Structure around the mic further reduces background noise for you, and stays focused on your favorite music and important calls.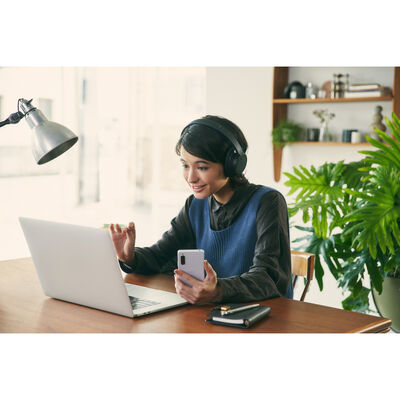 Adaptive Sound Control is a smart function that senses where you are and what you're doing, then adjusts ambient sound settings for the ideal listening experience. It even recognizes locations that you frequently visit, such as your workplace, the gym, or a favorite café, and switches to the sound modes that suit the situation.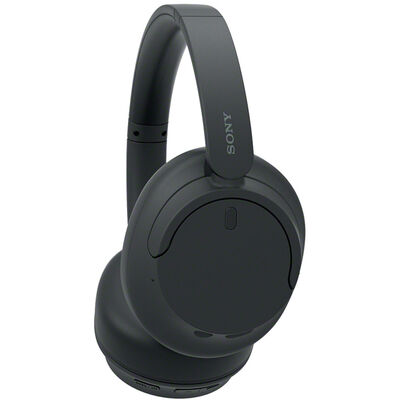 A Listening Experience Just For You
When an original music source is compressed, it loses the high-frequency elements that add detail and richness to a track. Digital Sound Enhancement Engine (DSEE) restores the harmonics and liveliness lost during typical music compression, for a more authentic performance.
You can even tailor music to your own taste with EQ settings on the Sony Headphones Connect app for a personalized listening experience. The integrated V1 processor chip further enhances your listening experience, with sound tuning that is intentionally designed to be well-balanced from low to high frequencies, for natural and clear vocals.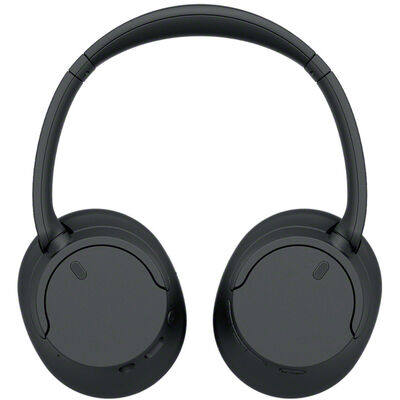 Designed for All-Day Comfort
Not only is the design stylish, but it's also crafted with ease-of-use in mind. The surprisingly lightweight build and swiveling earcups easily fit onto any head size, while the adjustable headband, cushion, and soft ear pads give you all-day comfort.
The WH-CH720N headphones include soft, oval-shaped earpads, so you'll never need to take a break from your favorite music. Comfortable synthetic leather and urethane materials combine with optimum ear-pad structure and dimensions for exceptional wearability.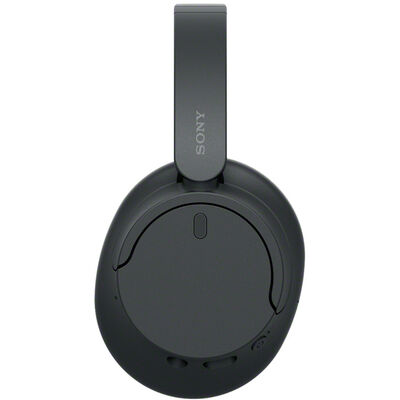 Control at Your Fingertips
An easy-to-use selection of buttons help control your headphones, meaning you can play, stop, or skip through your tracks and adjust the volume, all with a tap of your finger. Conversations also flow freely with easy hands-free calling, thanks to the built-in microphones. No need to even take your phone from your pocket, just use Google Home or Amazon Alexa to activate your preferred voice assistant.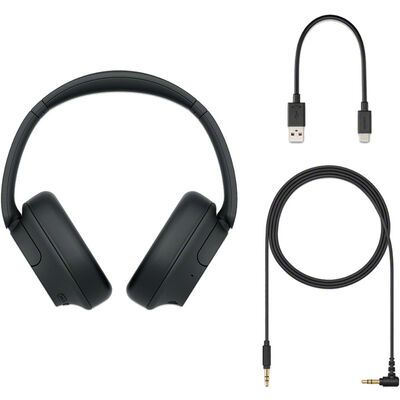 Long and Comfortable Operation
With up to 35 hours of battery life, you can listen to your favorite music without worrying about running out of charge. And if your headphone battery is running low, a 3-minute quick-charge with the included USB-C cable can give you 1 hour of listening time. The WH-CH720N includes a 3.5mm TRS straight to right-angle stereo audio cable for connecting directly to devices and saving precious battery life.